About Mark Bertrang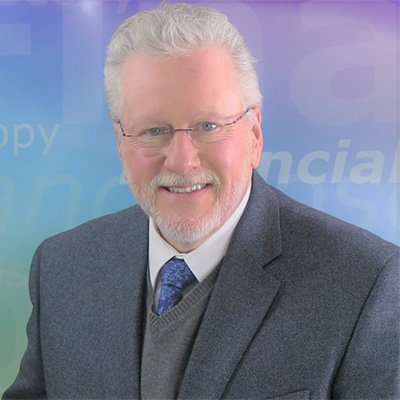 Where did the concept of the life insurance covenant begin? Mark Bertrang was raised in Le Sueur, Minnesota —a small rural community with a little more than 3,000 residents, nestled in a quiet river valley surrounded by acres of black fertile farmland. In his youth, kids were expected to work hard, respect their folks, and go to church on Sunday morning. Though the community was close knit, it was separated by the jobs people held. Executives hired by the town's major employer worked "above the hill" on the Green Giant® company campus. Blue-collar workers labored "below the hill" near the company's vegetable canning factory. His family was proud to be "below the hill" people. Mark Bertrang's personal portfolio of life insurance began with simple $5,000 whole life insurance policy purchased when he was just sixteen-years old.
After attending school to enter the broadcasting field, Mark worked for a small family-owned radio station in Fairmont, MN. After marrying his wife, Betty, they moved to Winona, MN, and finally to Onalaska, a neighboring community of La Crosse, WI, during which time he entered the financial services industry. He earned his CLU® (Chartered Life Underwriter) designation in 1993 and his ChFC® (Chartered Financial Consultant) designation in 1995 from The American College in Bryn Mawr, Penn. Through his career, Mark has enjoyed addressing his peers at conferences and association gatherings, sharing his passion for exceptional client service. At the heart of each presentation is a story. He has been a member of the Society of Financial Service Professionals since 1992. Mark acted as secretary/treasurer of the La Crosse, WI, chapter for fifteen years. In addition, he served a term as president of the Mutual Trust General Agents' Association, in Oak Brook, IL. Prior to writing "Investments Don't Hug," his work has been published in industry and insurance company trade journals, and he has also shared his views on local-affiliated ABC, NBC, and FOX television news programs, in addition to regional newspapers. Bertrang trademarked his process of working with clients, "The Financialoscopy®" in 2009. Over the years, his free time has been centered on leadership within his church's youth program, including ten summer service trips to disadvantaged areas around the country. Mark has completed coursework to serve through his church as a Stephen Minister, trained to provide distinctive one-to-one Christian care to people going through tough times. He now serves his church as a lay leader. A special concern to Mark is the misunderstanding of mental illness and how it silently affects the lives of families. He has participated in the National Association of Mental Illness "family–to–family" education program and has incorporated its message into his practice when dealing with families who have children with special needs.
About the Book
These stories of pain, anxiety, and joy illuminate why Mark focuses on providing tools for clients to take charge of their own loves for clarity, certainty, and security. As you read "Investments Don't Hug", have a highlighter nearby to mark important passages and a pen at hand to make notes within the margins of its pages. It's also wise to have a box of tissues nearby, as you pause to take in the significance of his message.
Important lessons are woven through the stories of real people living real lives, instead of imaginary tales where everything goes right and there's always a happy ending. Sometimes life is difficult, but a disciplined approach may prepare your family to preserve respect and dignity even during the most challenging circumstances.
Two values come through loud and clear. The first is love: the love for your spouse and the love for your children. The second is a belief that we are all called to a higher purpose, a greater good. It's not about being centered on ourselves. Instead, it's about the giving of our time, our talents, our resources, and our love which can impact our family and our communities for generations into the future.